There are several places in ToolKit where we've enabled users more control into how to handle plugin access and data handling.
My License > Data Handling
In this tab, you can select which specific ToolKit settings you'd like to remember or remove upon plugin deletion.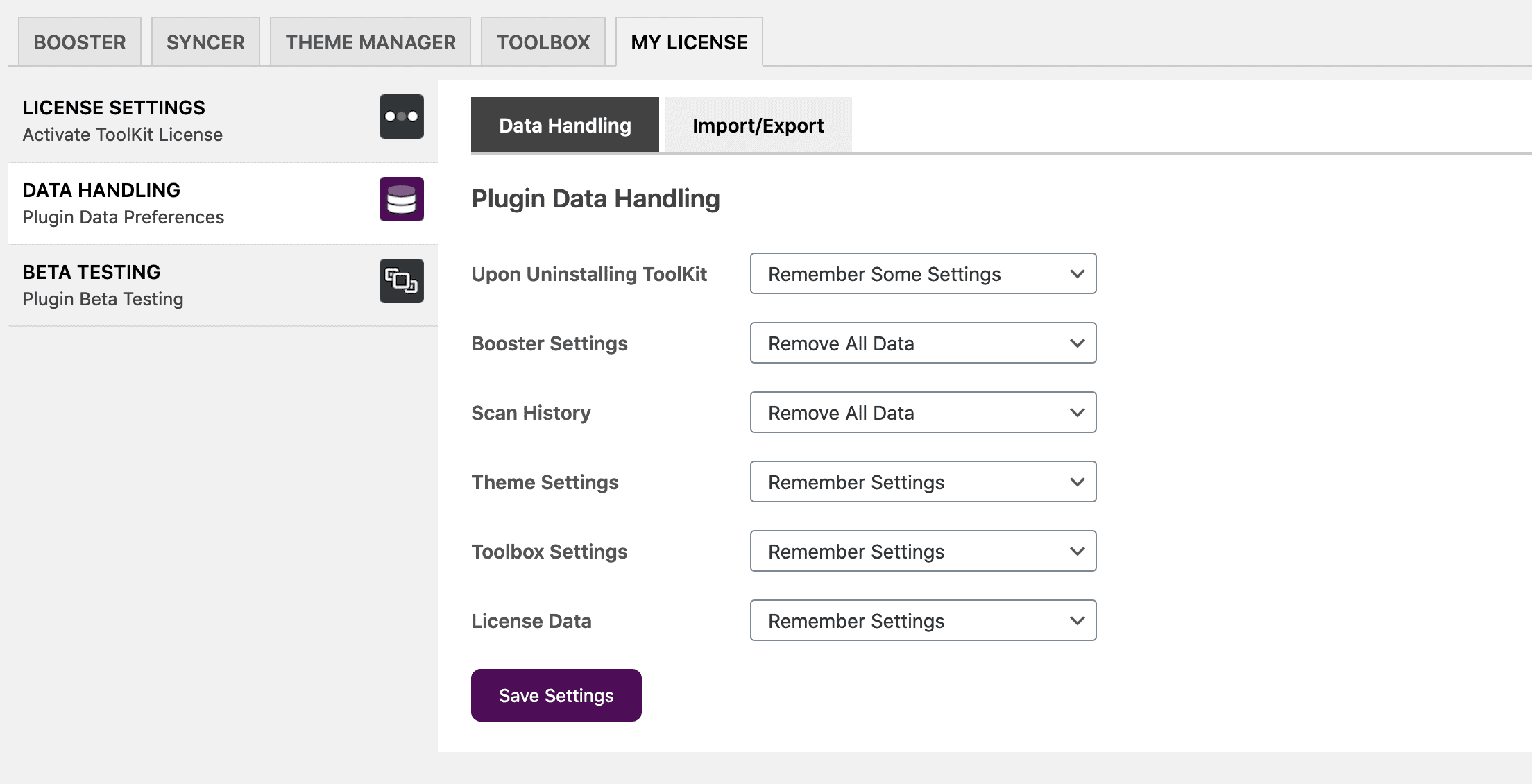 ---
My License > Data Handling > Import/Export
Now it's simpler than ever before to quickly set up ToolKit on your sites. Once you find a starting configuration you are happy with, you can export those settings for easy import on other sites.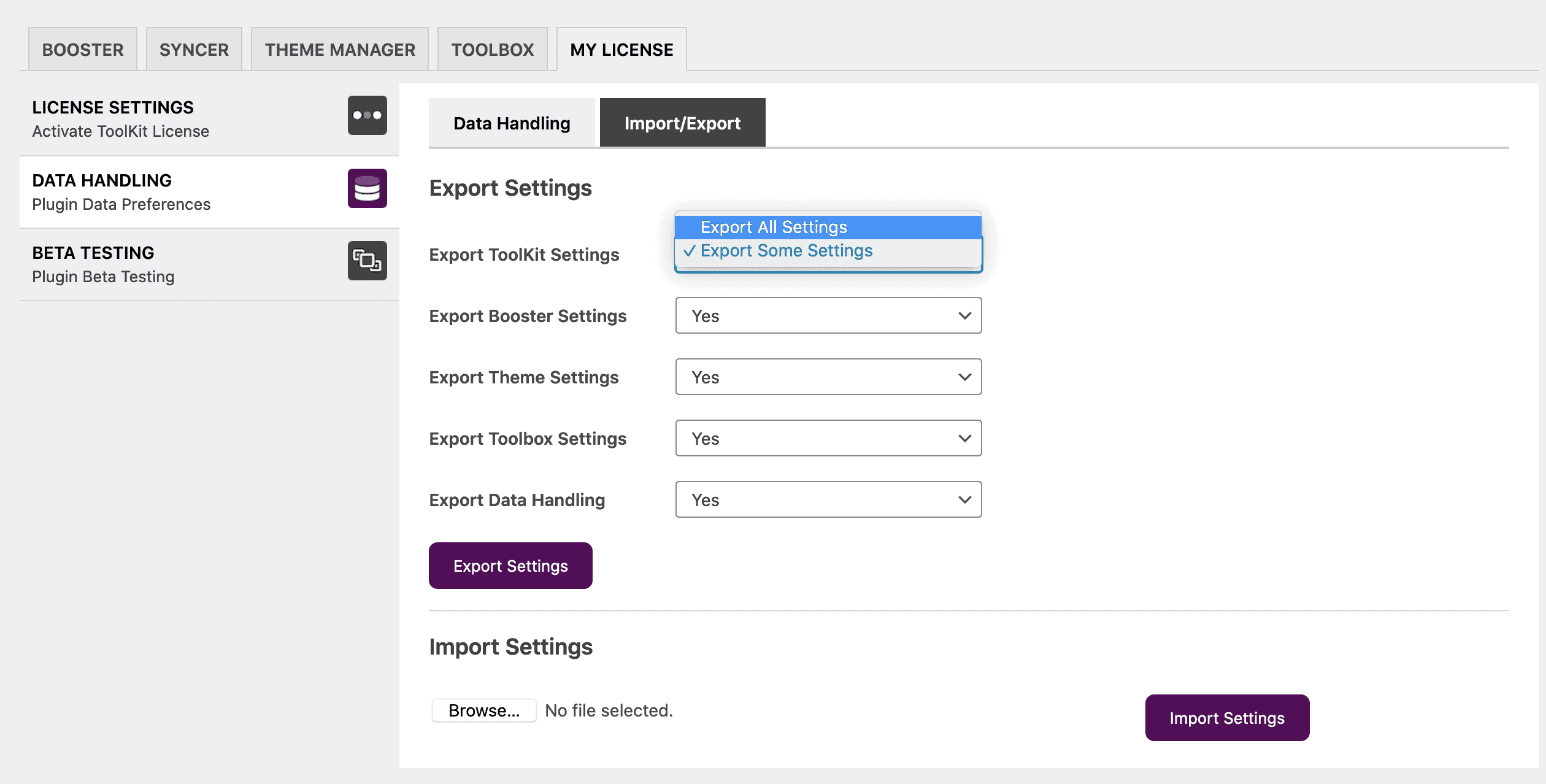 This is also a great way to backup your Toolkit settings in case you are about to reset your settings for testing purposes, or about to perform a major version update.
---
Licenses & Keys
In ToolKit, there are 2 main areas that involve or use licenses and keys:
The My License tab in ToolKit, and
the new Syncer framework (allows users to create their own Connection Keys to either share with other users or to use on their other ToolKit sites).
My License:
This is where you insert your ToolKit License key to activate the plugin.
ToolKit users can remotely deactivate ToolKit on their other sites by visiting their Account Portal and remove the site from their license.
Syncer
There are 4 levels of access control for Syncer:
Connection Key – Only users that have your Syncer Key can connect to your sites so guard this carefully.

Key Expiration – One the expiration date is reached, the Syncer Key is no longer valid and will no longer work.

Toolbox > Access Manager > Plugin Access – Syncer can be hidden/restricted from other Administrators and limited to your account only.

Booster > Code Cleaner > Disable REST API – this will disable not only any Syncer connections, but also any pings to the REST API used by any other plugins as well.
---
Helpful Tips:
If you are temporarily removing ToolKit for testing purposes, you may want to save certain settings such as your License Data or Booster settings.
This way, once you re-install Toolkit, you won't have to re-setup all of your performance settings.