Build faster sites with ToolKit
Build lighter Elementor experiences with over twenty performance tweaks, powerful site admin tools, and amazing support.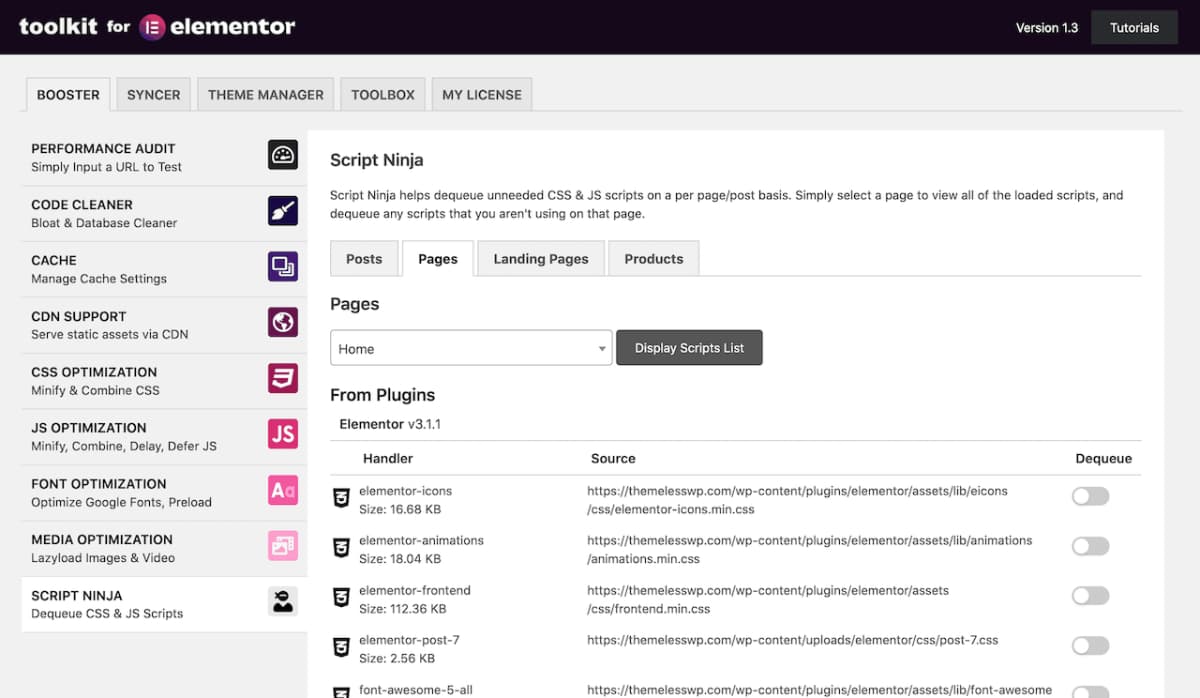 The only performance solution designed specifically for Elementor.
As Elementor users ourselves, we've built in a wide range of performance tweaks and admin tools designed specifically for Elementor. With each Elementor update, ToolKit adapts along with it in order to deliver the best experience and results possible.
Improve Core Web Vitals
Go Faster with Booster- our suite of performance tweaks designed to help optimize for Lighthouse and Core Web Vitals.
Cumulative Layout Shift (CLS)
CLS tests the "visual stability of a page" by measuring the "unexpected shifting of web elements" while the page is being rendered in the browser.

ToolKit can help improve CLS scores by assigning height and width attributes to media, and defining a fall-back font to avoid Flash of Invisible Text (FIOT).

Largest Contentful Paint (LCP)
LCP is a metric that measures the render time of the largest image or text block visible within the browser viewport.

ToolKit helps improve this by preloading fonts, preloading above the fold images, dequeuing unneeded CSS & JS with Script Ninja , and working with CDN's like Cloudflare to deliver content faster via Edge Caching.
First Input Delay (FID)
FID measures the time from when a user first interacts with a page, to when the browser actually begins processing that event.

ToolKit helps improve FID by reducing file transfer sizes via CSS & JS minification, reducing the impact of third party code with Delay/Defer JS, and works with CDN's like Cloudflare to offload expensive server processing tasks like caching and minification from your server to theirs.
Site admin tools that make life easier
ToolKit includes powerful admin tools that help enhance productivity while reducing the need for other plugins.
What our members say about us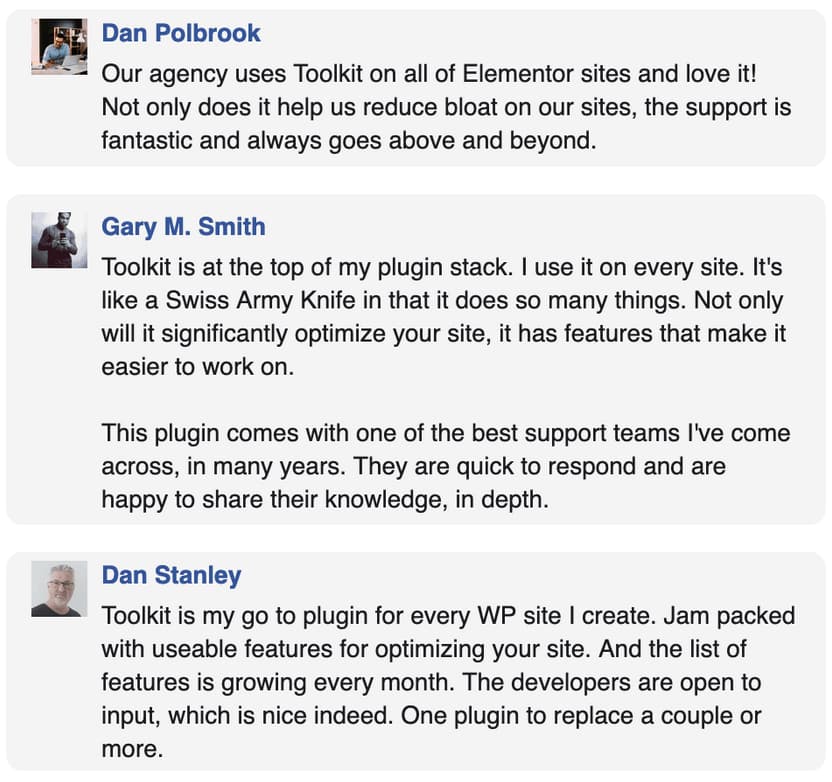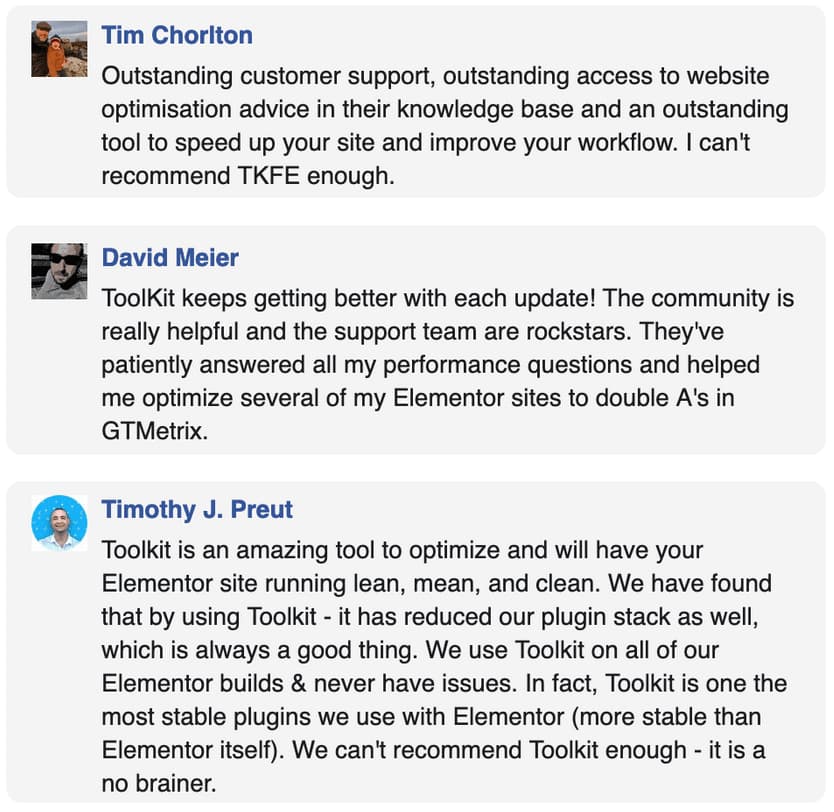 Join the ToolKit Community Today
Select a plan and get access members-only resources,
premium support, weekly updates, and more.
Freelancer
Use on up to 3 sites
All Access Pass
Premium Support
Weekly Updates
Professional
Use on up to 25 sites
All Access Pass
Premium Support
Weekly Updates
Eligible for Referral Program
Enterprise
Use on unlimited sites
All Access Pass
Pro Performance Support
Weekly Updates
Eligible for Referral Program