Welcome to the Toolkit for Elementor family!
This tutorial will show you how to download, install, and activate Toolkit for Elementor.
Step 1) Download ToolKit For Elementor
After you purchased ToolKit, you should've received an emailed receipt that contains your license key, ToolKit download link, and order details.
You can either download the plugin from the email link, or log into your ToolKit Account > Available Downloads.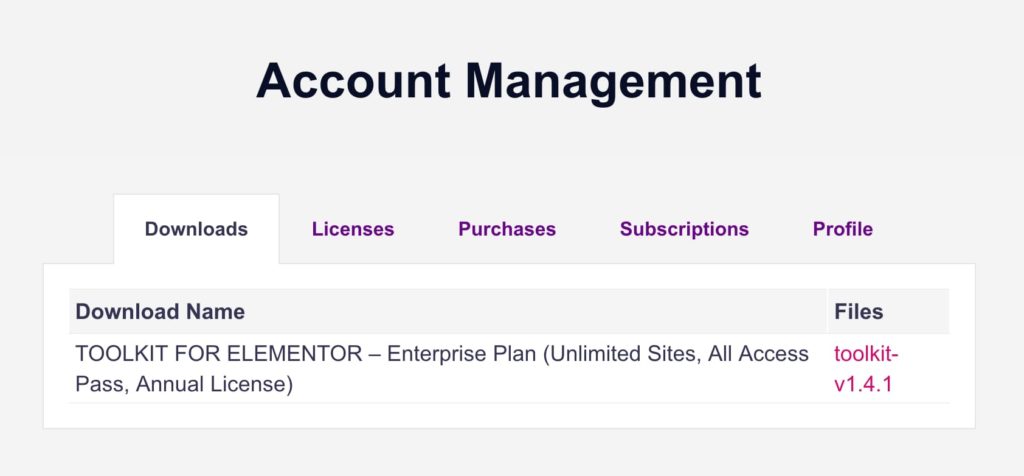 Step 2) Install ToolKit For Elementor
On your WordPress dashboard click on Plugins > Add New. Choose the zip file you have just downloaded.
Step 3) Activate License
Go to Elementor > ToolKit For Elementor > My License and copy/paste your License Key into the field and click "Activate".


Congrats, you're done! We hope you enjoy ToolKit!

Having issues activating your license? Check out our troubleshooting guide here.