As of ToolKit v1.1, the all new Access Manager allows ToolKit users to create User Access Links and control plugin access settings all from one area.
User Access Links

User Access Links allow you to quickly and securely provide access to your WP Admin Dashboard without the need for a password.
Simply fill out basic user details, customize what areas of your Dashboard they should have access to, and click "Generate Secure Access Link". You can then click on "Get Link" to copy your link and share it with the desired user.
ToolKit detects what user roles have access to the WP Dashboard, and displays those options in the available User Roles list. When creating a new User Access Link, you can then customize what areas of the Dashboard the user will have access to.
Some Useful Points:
If WooCommerce is installed, ToolKit will detect this and allow you to hide your WooCommerce area from users.
For security purposes, users that are granted Admin Dashboard access via User Access Links do not have the ability to create new users.
This is helpful if you want to provide dashboard access to another user or support team, but don't necessarily want them to be able to see your WooCommerce sales or customer data.
---
Plugin Access
In this area of Access Manager, you can choose to Hide ToolKit on the Plugins list page, as well as control which areas of ToolKit are accessible by other site admins.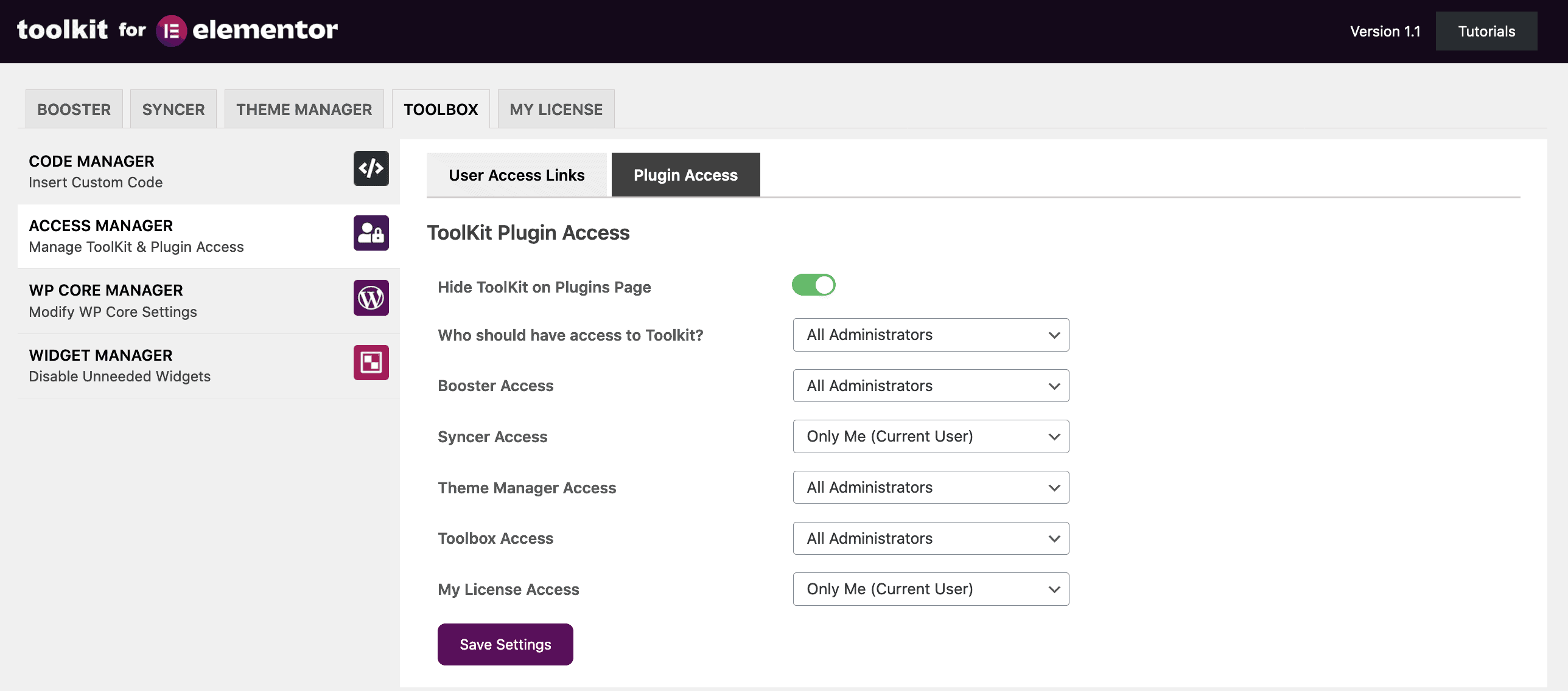 If you choose to limit access to ToolKit to "Only Me (Current User)", then ToolKit will also be hidden to users granted Admin Dashboard access via User Access Links.