Since v1.0, under the Booster area of ToolKit, we've implemented the ability for users to easily run a GTMetrix scan right from their WP Dashboard.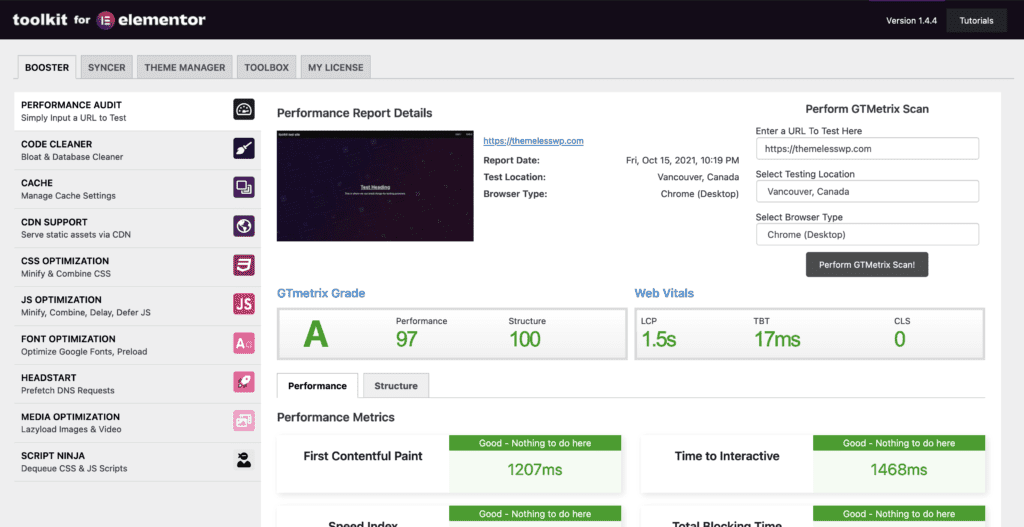 Run A Performance Audit In Booster:
1) Enter a URL to Test
2) Select your testing location (closest to you). When retesting your site, please remember to select the same location otherwise this may reset to the default location.
3) Select browser type and click "Perform GTMetrix Scan"
Recommendations
Once you run a performance audit, you'll see your recommendations listed below. Simply click on a recommendation to expand the list and view your specific items to improve
Scan History & Reports
When you scroll towards the bottom of the Booster > Performance Audit tab, you'll see an area that contains your last five performance scans. You can click on the Report icon to generate your full performance report.
Other Performance Testing Tools:
Want to learn more about Performance Testing? Check out one of our other Knowledgebase tutorials here.