There are several places in ToolKit where we've enabled users with more control over plugin access and data handling.
My License

This is where you insert your ToolKit License key to activate the plugin.
ToolKit users can remotely deactivate ToolKit on their other sites by visiting their Account Portal and remove the site from their license.
My License > Data Handling
In this tab, you can select which specific ToolKit settings you'd like to remember or remove upon plugin deletion.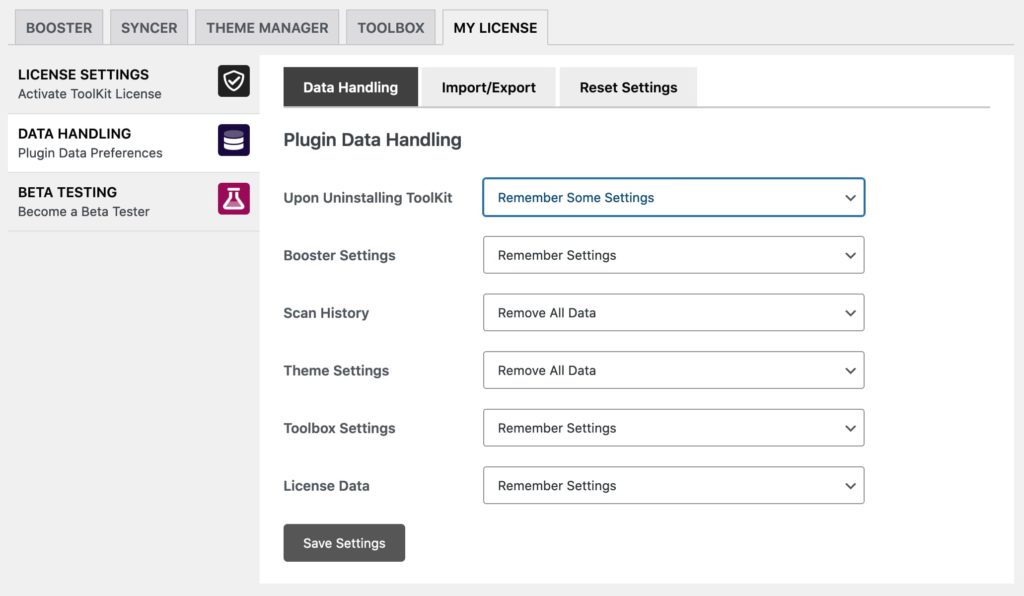 ---
My License > Data Handling > Import/Export
Now it's simpler than ever before to quickly set up ToolKit on your sites. Once you find a starting configuration you are happy with, you can export those settings for easy import on other sites.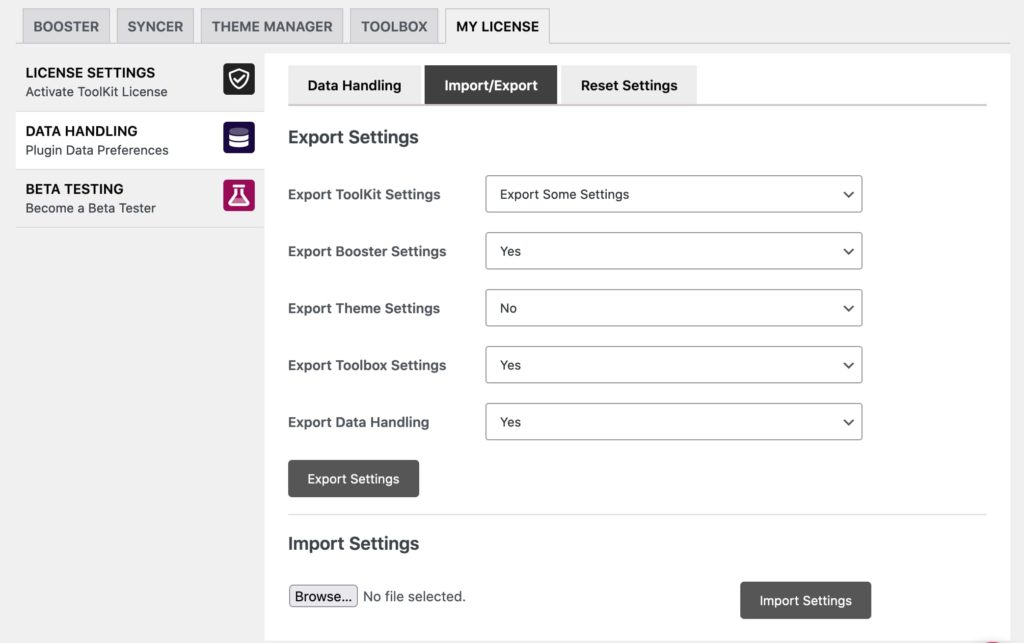 This is also a great way to backup your Toolkit settings in case you are about to reset your settings for testing purposes, or about to perform a major version update.
---
Toolbox > Access Manager > Plugin Access
In a different area of ToolKit, Toolbox > Access Manager, you can choose to Hide ToolKit on the Plugins list page, as well as control which areas of ToolKit are accessible by other site admins.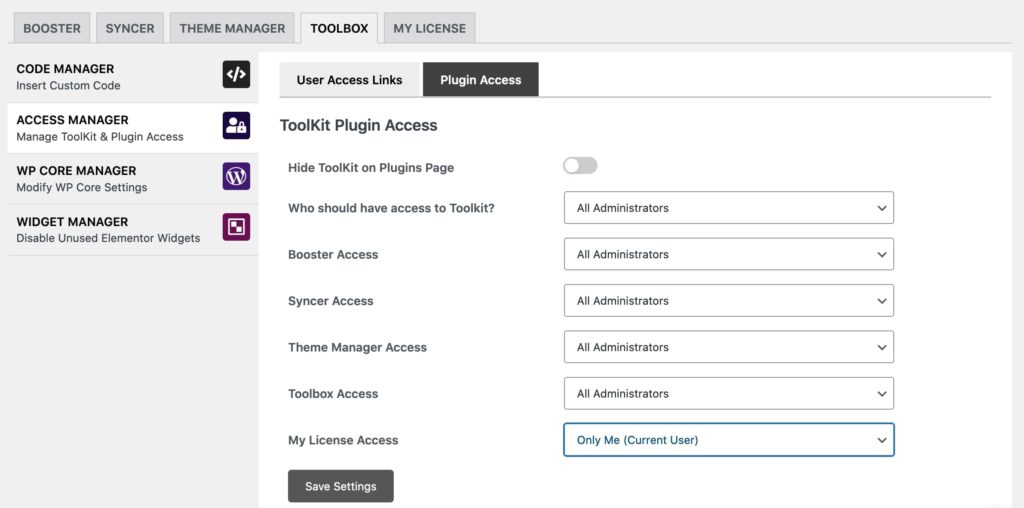 If you choose to limit access to ToolKit to "Only Me (Current User)", then ToolKit will also be hidden to users granted Admin Dashboard access via User Access Links.
---
Helpful Tip:
If you are temporarily removing ToolKit for testing purposes, you may want to save certain settings such as your License Data or Booster settings.
This way, once you re-install Toolkit, you won't have to re-setup all of your performance settings.