Syncer allows users to easily share saved Elementor templates between their other ToolKit sites.

As of v1.1, the brand new Syncer is over 50% faster and now allows users to create their own Connection Key to share with other users.
In future versions of ToolKit, Syncer will allow users to Bookmark Site Keys for easy swapping between sites. Syncer will also allow users to create and manage multiple keys.
Sharing Saved Elementor Templates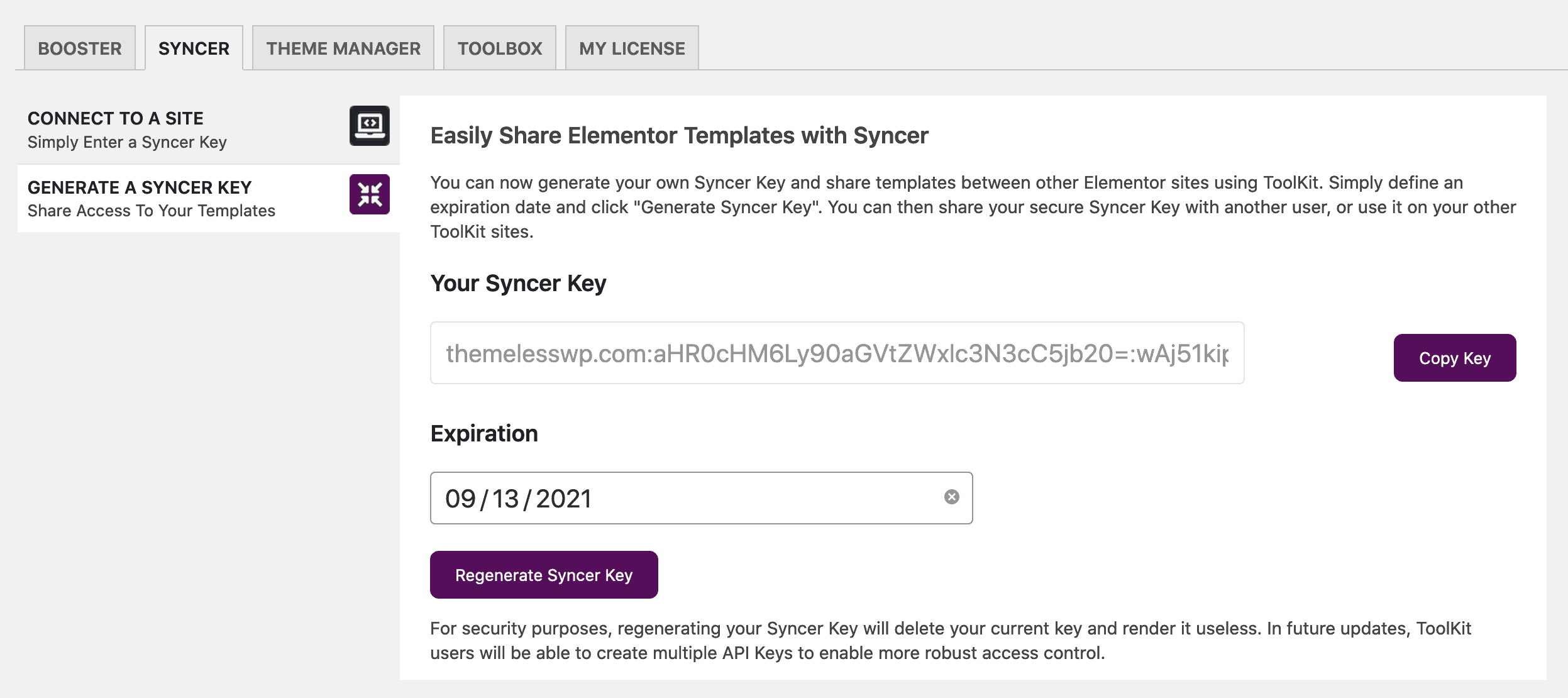 To share your saved Elementor templates with another ToolKit site or user, simply click on the "Generate a Syncer Key" tab in Syncer.

Define an expiration date for your link and click Generate.

Once you have your link, copy/paste it and either share it with another user or insert it into your other ToolKit sites.