In the new Widget Manager, ToolKit includes methods for deregistering widgets in three categories: Elementor Widgets, WP Widgets (in Elementor Editor), and Admin Dashboard Widgets.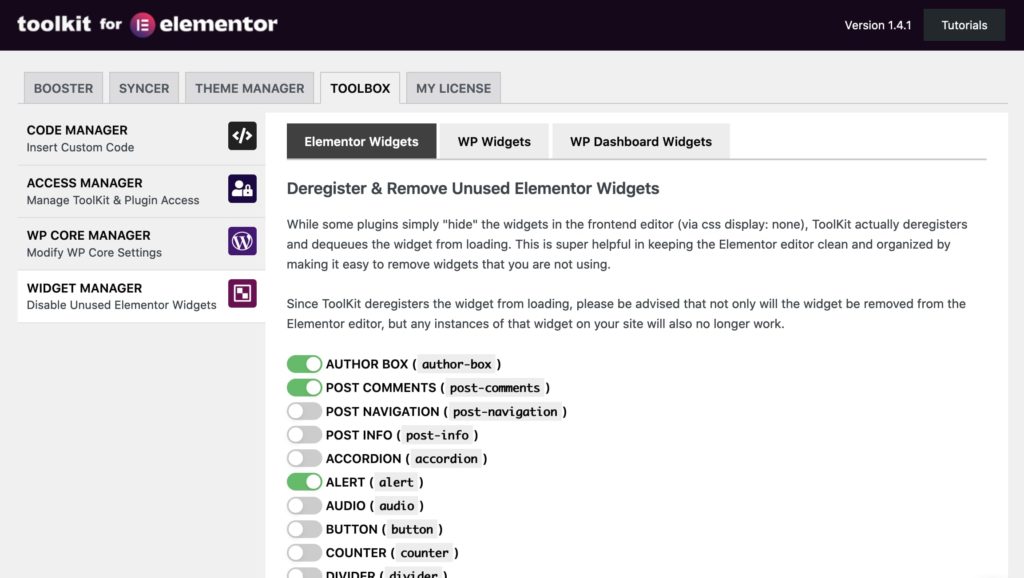 While some plugins simply "hide" the widgets in the frontend editor (via css display: none), ToolKit deregisters and dequeues the widget from loading.
This is super helpful in keeping the Elementor editor clean and organized by making it easy to remove widgets that you are not using.
Since ToolKit deregisters the widget from loading, please be advised that not only will the widget be removed from the Elementor editor, but any instances of that widget on your site will also no longer work.