Quite possibly one of our biggest updates yet, v1.2 brings a radical overhaul to a few areas of ToolKit like Booster, Syncer, and Theme Manager. v1.2 is scheduled for release on December 1, 2020.
As many of you know, on November 16th, 2020, GTMetrix updated their scoring system to the Google Lighthouse framework. For many users, the new framework may seem overwhelming, but check out this guide to learn everything you need to know about the new scoring rubric.
Months ago, we shared an announcement from GTMetrix which discussed the big changes on the way- and in anticipation of that, we put a lot of time and love into the new performance features in ToolKit's Booster tab in v1.2.
Go Even Faster with Booster!
If you are a current ToolKit user, then you're most likely using v1.1.1 and remember this screen.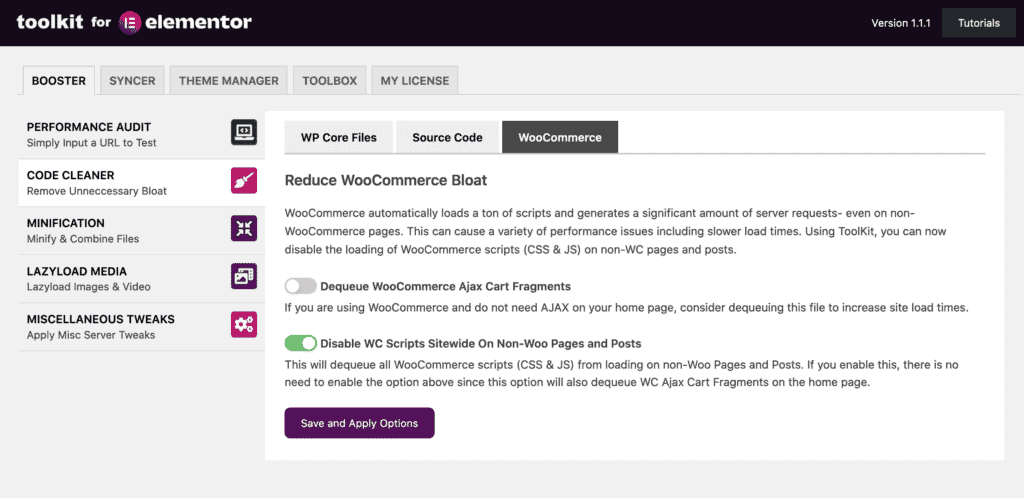 In v1.2, we've completely overhauled Booster with even more performance optimizations.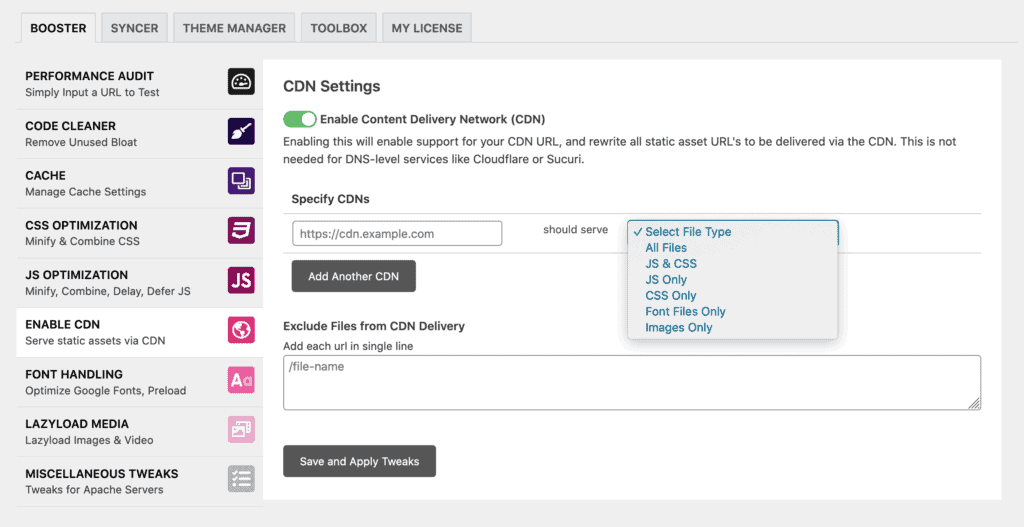 Explaining all of these new features can take quite a bit of time and so instead, here are some hotlinks to the new Booster features being introduced in v1.2:
Cache | Defer & Delay JS | CDN | Font Optimization
As we continue our journey to v2.0, we'll continue to improve upon Booster in our quest to make Elementor sites even lighter and faster.
Don't forget to keep visiting our Knowledgebase as we will continue to add tutorials on how to address common Lighthouse recommendations and other performance issues.
Syncer – New & Improved
In this version of ToolKit, we've revamped Syncer by converting it from it's former Vue.js framework over to jQuery and AJAX. This helped solve a few bugs with Syncer as well as made it nearly 20% faster!
Furthermore, we've extended it's capabilities to support easy quick connect to multiple sites via creating Bookmarks under 'Manage Keys'.

Introducing: Dashing
Under Theme Manager, Themeless gets a new sibling feature- Dashing.
Dashing allows users to insert an Elementor template into the WP Admin Dashboard (perfect for designing client dashboards!). Pair this with our Widget Manager in Toolbox to remove any undesired Dashboard Widgets to keep things organized and clean.

In future versions of ToolKit, Dashing will expand to allow users to customize other areas of the WP Dashboard.
Thanks for reading- stay tuned!
We're excited about ToolKit v1.2 and all of the new performance capabilities it brings… and we know you'll love it too!
Have a Performance Question? Search our KB